My Team
Meet Our Team
As a Wealth Management Advisor for Northwestern Mutual Greg is committed to helping his clients whether they are concerned for their own financial needs or those of their family or business. Greg does not do this alone. Here you will find a listing of the people who help make it happen.
Together, Greg and his team stand committed to providing the best customer service possible. If you have a problem or need assistance at any time, please let them know.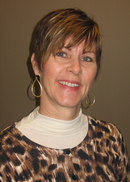 Patricia S Nash
Director of Operations
Office 952-806-9641

Patti joined Greg's team at Northwestern Mutual in February of 2006 as an Registered Associate Financial Representative.  Patti is licensed in Life/Accident/Health and Long-Term Care insurance, Variable Annuities, and also holds her series 6 & 63 Securities licenses.
As Director of Operations, Patti manages the daily operations of the team in order to keep the office running smoothly.  In addition, Patti handles the processing, underwriting and client service for all lines of insurance products and transactions as well as all investment account opening and maintenance.  Patti is happy to assist you with any of your insurance and/or investment related questions and needs.
"It is my  intention to help clients within a timely manner and give the type of service you would expect from Greg Wallace and our team at Northwestern Mutual."
On a personal note, Patti and her husband Brad reside in Inver Grove Heights, MN.  They both enjoy gardening, walking, biking, traveling to warm places, and spending time with family and friends (especially their beautiful grandaughter!)  Patti has a big soft spot in her heart for dogs (keep her away from dog adoption areas!) and horses.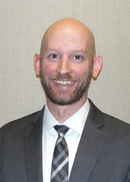 Nathan Korf
Associate Financial Representative
Office 952-583-9018

Nate joined Greg's team at Northwestern Mutual in July of 2018.  Prior to that, Nate was a Financial Advisor with Northwestern Mutual at our Woodbury Office.  Nate is a 2008 graduate of Saint Cloud State University with a Bachelor's Degree in Finance. Nate is licensed in Life/Accident/Health and Long-Term Care Insurance, Variable Annuities, and holds his series 6 & 63 Securities License.
As a Registered Associate Financial Representative, Nate will assist Greg in the preparation of client meetings while maintaining our holistic approach to help you reach your goals for personal planning.  In addition, Nate is eager to provide quality client service to make sure your insurance, variable products, and other securities related questions and transactions are completed in a seamless manner. Nate lives in Oakdale with his 2 children Layla (8) and Cristian (2).  Aside from spending time with his kids, Nate is an avid sports fan.  He enjoys watching and cheering for the Minnesota Wild, Twins and Vikings, as well as playing golf and softball in the summer.
Michelle L Brady
Marketing Assistant
Office 952-806-9607

Michelle joined Greg's team at Northwestern Mutual in December of 2017 as the Marketing Assistant.  Michelle comes to the team with a strong background in social media, digital marketing, sales, event planning and fundraising.  As a prior business owner in the travel and hospitality industry Michelle brings to the team a wealth of experience alone with providing an extraordinary level of personal attention and service.
Michelle's passion to work with individuals and families is deeply rooted from her own life experience. Along her life journey Michelle's husband ended up with a debilitating health diagnosis and on permanent disability. This set Michelle on a path to realizing that our health is a valuable and precious commodity. Without his good health, Michelle's husband had lost his ability to earn an income for their family and thrive in life. In the fall of 2017, Michelle lost her husband, he was only 47 years old.
It was at that point Michelle truly began to realize the importance of planning for your future and protecting your loved ones. Today that loss serves as a source of motivation for Michelle when engaging with clients in regards to planning to protect their financial future for themselves and their families'.
You can contact Michelle for assistance with:
• Scheduling meetings
• Client communications
• Networking/referral opportunities
• Client events
In Michelle's free time she enjoys Pinterest projects - furniture restoration & interior design.  To unwind, Michelle enjoys a great music playlist, especially while kickboxing, Michelle and her daughter Sydney are both black belts in Karate and Taekwondo. Michelle resides with her daughter Sydney in Inver Grove Heights, MN.